Entdecke die Magie unseres "Beauty in Wonderland" Adventskalenders mit 25 ausgewählten Überraschungen!
Was befindet sich im Beauty in Wonderland Adventskalender von lookfantastic?
Wir möchten dir die Überraschung natürlich nicht verderben, aber wir werden dir trotzdem 6 Produkte verraten, die sich im Adventskalender befinden:
Möchtest du mehr über diese Produkte erfahren?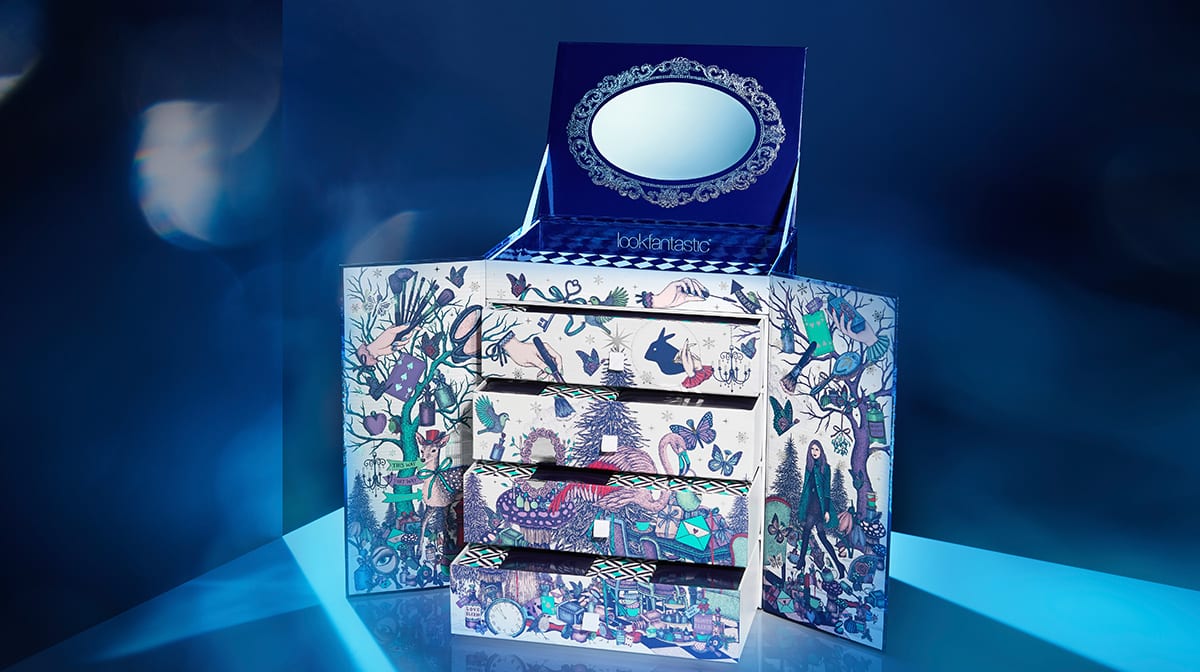 Limited Edition Omorovicza Queen of Hungary Spray
Exklusives lookfantastic Flaschendesign – nur im Adventskalender
Das Omorovicza Queen of Hungary Spray darf in unserem Adventskalender nicht fehlen. Seine einzigartige und erfrischende Formel hat es zu einem Kultklassiker gemacht.
Einige der natürlichen Inhaltsstoffe sind:
Orangenblüte, die die Haut beruhigt und erfrischt
Rosenwasser, das dehydrierter Haut entgegenwirkt
Apfelpektin, das wiederherstellt
Ungarisches Thermalwasser, das reich an natürlichen Mineralien ist und der Haut hilft, Krankheiten wie Hautausschläge oder Schuppenflechte zu beruhigen.