Diesen Monat geht es in der Get The Glow Box ganz darum, einfach nur zu strahlen. Der Sommer steht vor der Tür und wir möchten, dass ihr euch so wunderschön wie möglich fühlt. Deshalb haben wir 6 wunderschöne Beautygeschenke in der Box versteckt, die dich in eine wahre Sonnengöttin verwandeln!
Was ist in der Get The Glow Box enthalte
n?
Die wunderschöne, sonnige Box enthält 6 Produkte, die die Haut an deinem Körper wunderschön weich und mit einem gesunden Glow hinterlassen. Außerdem wird dein Gesicht mit Pflege und etwas dekorativem verwöhnt.
Wie erhältst du die Box?
Die Box ist in 1-, 3-, 6- und 12-monatigen Abonnements erhältlich und der Betrag wird monatlich abgebucht, damit du nicht alles auf einmal bezahlen musst aber trotzdem sparen kannst – super praktisch!
Für ganz kurze Zeit erhältst du noch unsere Natural Beauty Box, also sei schnell, wenn du dir sie noch sichern möchtest! Bestelle dein Abo jetzt und erhalte die Beauty Box Box ab 15,50€ monatlich.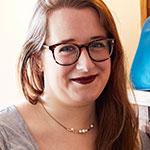 Mein Name ist Larissa und ich liebe alles was glitzert! Auch Lippenstifte in ungewöhnlichen Farben lassen mein Herz höher schlagen. Privat mache ich es mir gerne zu Hause mit gutem Essen und einem Videospiel gemütlich.