Willkommen zum letzten Teil unserer Unboxing-Serie, in der wir euch alle Produkte unseres Beauty in Wonderland Adventskalenders vorstellen. Frohe Weihnachten!
16. bis 25. Dezember
Tag 16: ModelCo Retractable Brow Pencil
Mit einem langanhaltenden und wasserresistenten Finish ist dieser Augenbrauenstift perfekt! Die ultrafeine Spitze lässt dich kleine Lücken superleicht abdecken.
Weiches Wachs mit einer Präzisionsspitze
Augenbrauen erscheinen dicker, voller und dichter
Eingebautes Bürstchen
Tag 17: Omorovicza Queen of Hungary Mist
Dieses Gesichtsspray wurde vom Queen of Hungary Water inspiriert, das erste aufgezeichnete Parfüm der Welt, das für Elisabeth, die ungarische Königin im 14. Jahrhundert, kreiert wurde.
Orangenblüten-, Rosen- und Salbeiwasser klären und tonen
Mit ungarischem Thermalwasser formuliert
Tag 18: Dr Lipp Nipple Balm
Lass dich vom Namen nicht abschrecken, dieses Produkt ist perfekt für trockene Haut auf deinem ganzen Körper! Es ist ein echtes Multitalent mit unzähligen Anwendungsmöglichkeiten, aber ganz besonders ideal für trockene Lippen!
Ein Beauty Must-have
Aus 100% Lanolin
Hinterlässt die Lippen weich, glatt und küssbar
Die La Source Kollektion wurde von den Meeren, die uns umgeben inspiriert und erneuert die Haut mit Inhaltsstoffen wie Algen, Mineralsalzen sowie Seetang.
Myrrhe, Grüner Seetang und Rotalgen
Verwöhne und schütze deine Hände
Tag 20: ELEMIS Pro-Collagen Marine Cream
Eine hochwirksame anti-ageing Creme, die innerhalb von 14 Tagen sichtbare Ergebnisse zeigt. Die Creme festigt, glättet und spendet Feuchtigkeit für ein frisches Hautbild.
Mit Padina Pavonia und Ginkgo Biloba angereichert
Reduziert feine Linien und Falten
Die ultimative Anti-Ageing-Behandlung
Tag 21: Magnitone Wipeout! Mikrofasertuch
Ein revolutionäres Mikrofasertuch, das mit Wasser funktioniert – kein Reiniger nötig. Es ist 1000 Mal wiederverwendbar und so extrem umweltschonend!
Entferne Make-Up mühelos – nur mit warmem Wasser
Ultra weich und so ideal für sensible Haut
Sogar für die empfindliche Augenpartie geeignet
Tag 22: High Definition Lidschattenpalette in FOXY
Eine Palette von High Definition mit exklusiver lookfantastic Verpackung! Die neutralen Farben sind perfekt für jeden Alltagslook und zwei verschiedene Finishes machen einen kompletten Look zum Kinderspiel.
Mischung aus matten und satinartigen Texturen
Fünf hochpigmentierte Nuancen
Perfektioniere das perfekte, sinnliche Smokey Eye
Tag 23: Doucce Maxlash Mascara
Eine außergewöhnliche Mascara, die unglaubliches Volumen und Länge spendet. Die Formel klumpt nicht, blättert nicht ab, verwischt nicht und ist schweiß- sowie feuchtigkeitsresistent.
Extragroßes Bürstchen für außergewöhnliches Volumen
Klumpt nicht, blättert nicht ab und verschmiert nicht
Intensiviere deine Wimpern
Tag 24: Dr Botanicals Superfood Facial Oil
Perfekt für trockene Haut, normale Haut und ölige Haut! Keine Angst vor Gesichtsölen, denn sie regulieren die Ölproduktion der Haut. Dieses Produkt ist tierversuchsfrei und 100% natürlich.
Voller Antioxidantien, Vitamine und Mineralien
Mit Ölen aus schwarzer Johannisbeere und Kirschkernen angereichert
Enthülle einen gesunden Teint
Tag 25: Pixi Hello Glow!
Das Pixi Hello Glow Set ist ein Dreierpack aus Primer, Rouge/Highlighter und einem Lipgloss, das dir einen unglaublichen Glow verleiht.
Glow Booster: gleiche Unregelmäßigkeiten aus
Beauty Blush Duo: lichtreflektierende Partikel schenken dir ein Strahlen
Liplift Max: Enthält peptide, um deinen Lippen Volumen zu geben
Wir hoffen, euch hat unser Adventskalender gefallen. Freut ihr euch schon auf nächstes Jahr?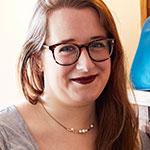 Mein Name ist Larissa und ich liebe alles was glitzert! Auch Lippenstifte in ungewöhnlichen Farben lassen mein Herz höher schlagen. Privat mache ich es mir gerne zu Hause mit gutem Essen und einem Videospiel gemütlich.