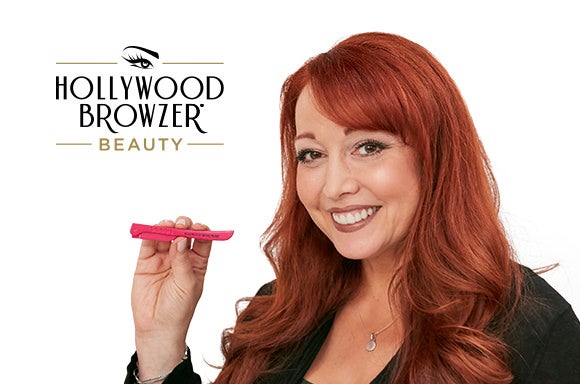 HOLLYWOOD BROWZER BEAUTY
Als ehemalige Schauspielerin und Produzentin, Gründerin und CEO von HOLLYWOOD BROWZER BEAUTY verbrachte Amy Anzel Stunden in Make-up-Trailern und Backstage-Umkleidekabinen auf der ganzen Welt und war ständig den Tipps und Tricks von Visagisten und Hollywood-Prominenten ausgesetzt.
Das Konzept hinter THE HOLLYWOOD BROWZER war einer der Promi-Favoriten, die Amy in dieser Zeit entdeckte. Amy hat THE HOLLYWOOD BROWZER entwickelt, ein multifunktionales Tool zur Haarentfernung und zum Peeling / Dermaplaning, um jedem die Möglichkeit zu geben, die gleiche schmerzfreie Haarentfernung, Augenbrauenformung und strahlende Haut zu erleben, die die Prominenten und A-Listers erlebten.
Sie entwickelt und vermarktet weiterhin innovative, preisgekrönte Beauty-Tools und Accessoires, die einfach zu bedienen, bequem und erschwinglich sind.

HOLLYWOOD BROWZER BEAUTY bringt dir die berühmten Schönheitsgeheimnisse Hollywoods…